IMS Brunn
IBN2 Office Building & IBN3 Production Hall
IMS Nanofabrication is technological leader for multi-beam mask writers and is currently in transformation from an R&D company to a producing technology company, which is active worldwide from its headquarters in Vienna and Brunn am Gebirge.
In a first step the site was extended by the consolidation of administration, production and storage. For this purpose an office building including adjoining buildings and technical facilities was erected. It consists of three different building components, a four-storey administration building, a two-storey production area and a single-storey storage building. All building components directly join each other.
This was extended by a single-storey production hall as well as a three-storey connecting structure between the halls IBN1, IBN2 and IBN3. The connecting structure represents a link between the two existing as well as the new production hall.
Furthermore, outdoor facilities with the required traffic areas for heavy goods and passenger car traffic as well as parking spaces for cars and bicycles were established.
Location. Brunn am Gebirge, Lower Austria, Austria
Client IBN2. Engie Construction
Services IBN2. Design-build, static and structural design, fire protection, building physics, traffic design
Client IBN3. awp architekten
Services IBN3. Consulting, building physics
Participating CCs. CC Structural Desig Buildings, CC Building Design, CC Acoustics, Dynamics, Building Physics, Measurement & Instrumentation, CC Traffic Design Roads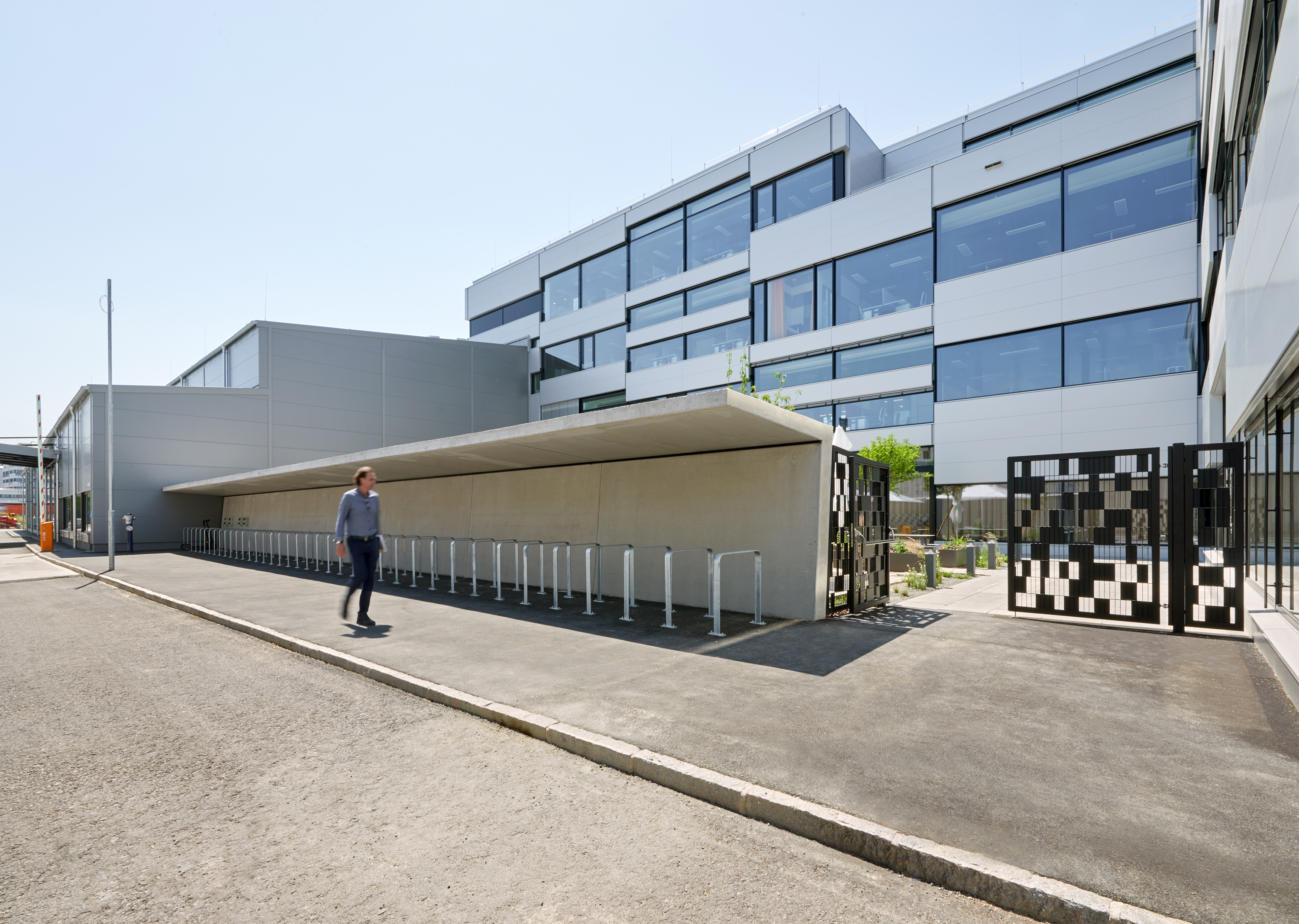 © Fotograf Buchberger
IMS Brunn © Fotograf Buchberger
---