DC Flats
The DC flats are erected on the last free plot in Donau City, between Andromeda Tower, UNO City and Austria Center.
The area is surrounded by extensive green and recreation spaces and very well connected to the public transport network via the underground line U1 as well as bus lines with the station Kaisermühlen-VIC.
The residential high-rise building consists of 21 floors with a total of 302 flats in various sizes. There are three garage levels to be reached via the subterranean Donau City Strasse, and 18 residential floors, which are within walking distance via the Karl-Auböck-Promenade.
The building has a total height of 65 m and a gross floor area of 31,000 m².
The flats will be rented out by Amisola after completion.
The façade of the upper storeys is designed as element façade. The functional pattern of the flats and the reinforced concrete structure is reflected by the panels of the element façade. Due to the high wind loads in Donau City the façade has already been checked in the wind tunnel and adapted during the planning phase.
 
Location. Donau City, Wien
Start of construction. December 2022
Client/owner. Amisola Immobilien AG
Services. Design-build, project control, tendering, site supervision, health and safety engineering, check engineer according to the Viennese building code, check engineer structural analysis, technical and commercial supervision
Beteiligte CCs. CC Project Management & General Consultant Buildings . CC Tender Procedure & Cost Determination . CC Structural Design Buildings . CC Site Supervision . CC Traffic Design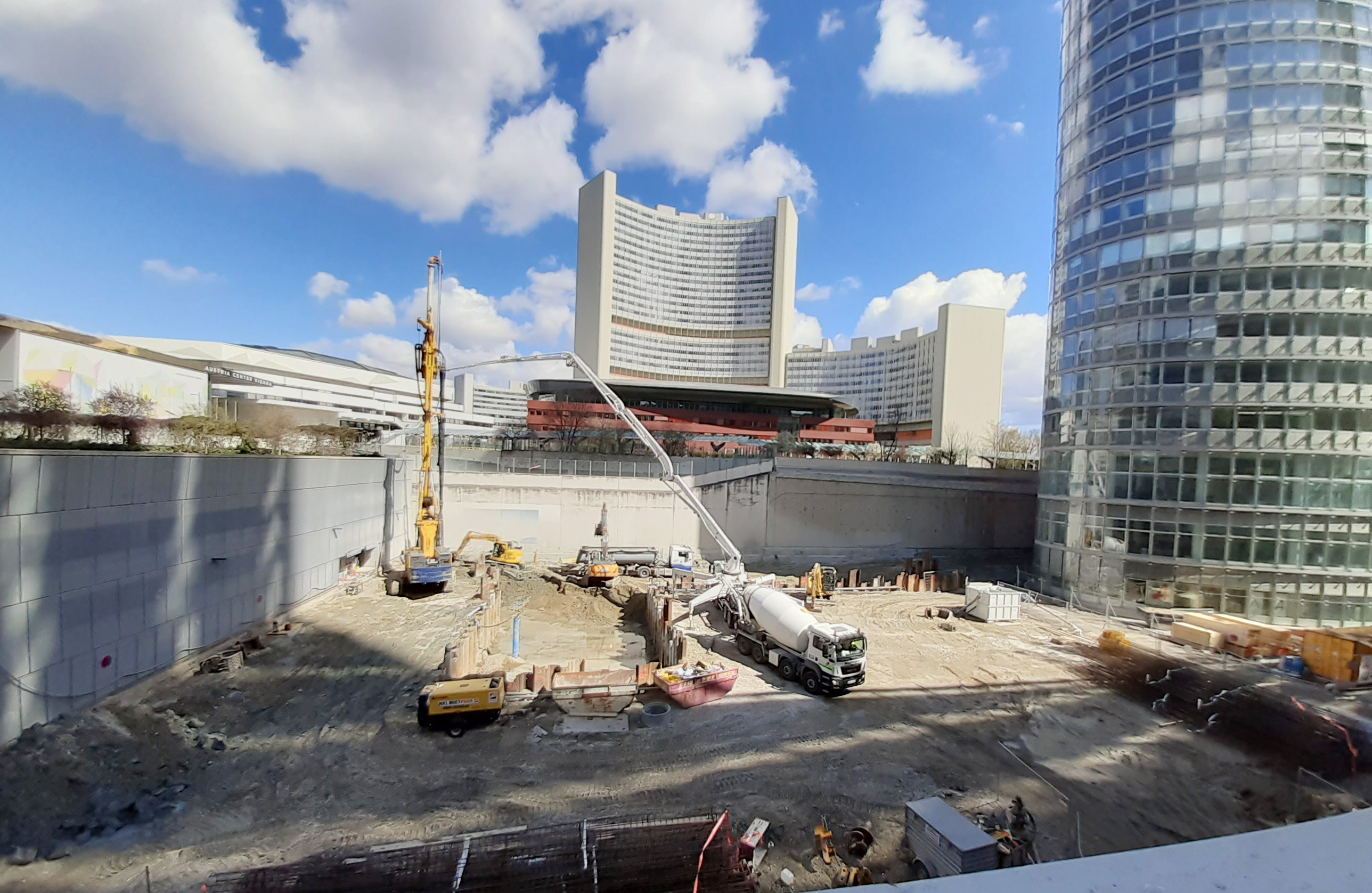 ---