BIM. Building Information Modeling
FCP provides full integral 3D design services. FCP is at the very forefront of Building Information Modelling design, having AUTODESK REVIT trained and experienced modelling staff. FCP also has experience in completing RAMS analyses, in addition we have a very specific in-house team which is internationally renowned for its work on life-cycle analyses particularly.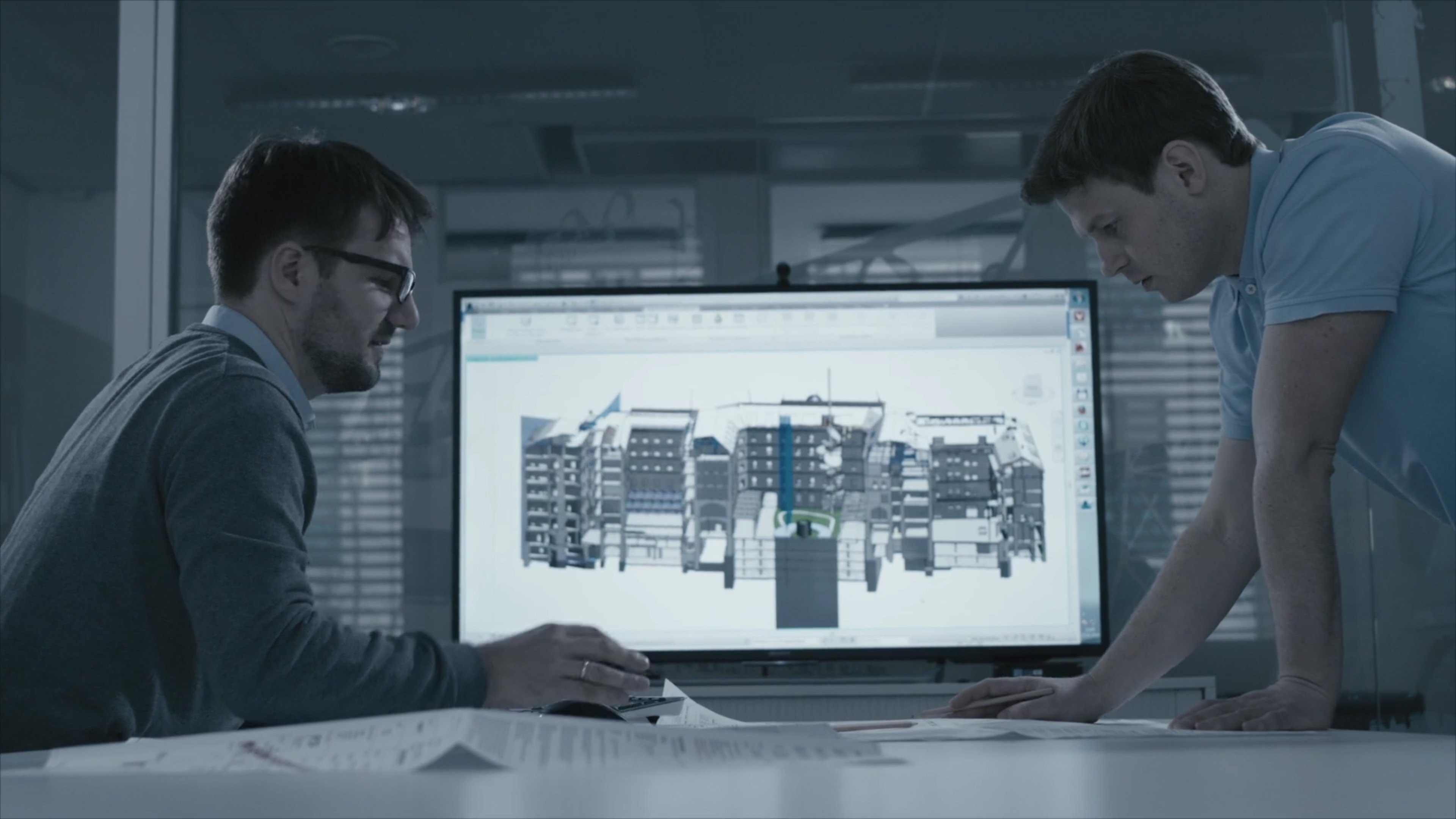 Due to long-term experience of our experts in design with BIM FCP can both perform controlling and planning functions.
BIM Strategy Management
stands for activities/experts on the level of companies, which deal with the introduction, definitions and administration of BIM on company level.
BIM Coordination
stands for activities dealing with the coordination and quality assurance of BIM on project level.
In OENORM A 6241 Part 2 the role of the BIM coordinator is defined on the one hand as an advisory and on the other hand as a coordinating activity. This results in the fact that the activities of the BIM coordinator are not only restricted to one party involved in the project.
Responsibility for BIM Model
stands for activities dealing with the check/quality assurance of BIM on project level per party responsible.
BIM Modeller
represents FURTHER DEVELOPMENT of the CAD draughtsman and prepares and models the project model.
---