TVG . Technical Administration Building Dusseldorf
TVG Dusseldorf comes true!
The New Technical Administration Building in Dusseldorf is implemented.
This multi-level, forward-thinking building will be realised by AllesWirdGut architecture, Hertl.Architekten and FCP.
Designed as a wooden hybrid with an intelligent energy concept and high level of prefabrication, our design already provides solutions today for essential urban climate goals of tomorrow.
The general contract for the joint project was signed last week, and is commissioned by the city's subsidiary IPM Immobilien | Projekt | Management Düsseldorf GmbH.
 
Location. Düsseldorf, Germany
Project partners. AllesWirdGut Architektur, Hertl.Architekten and FCP Fritsch, Chiari & Partner ZT GmbH
Client. IPM Immobilien | Projekt | Management Düsseldorf GmbH
Services. Generalplanung
Participating CCs. CC Project Management & General Consultant Buildings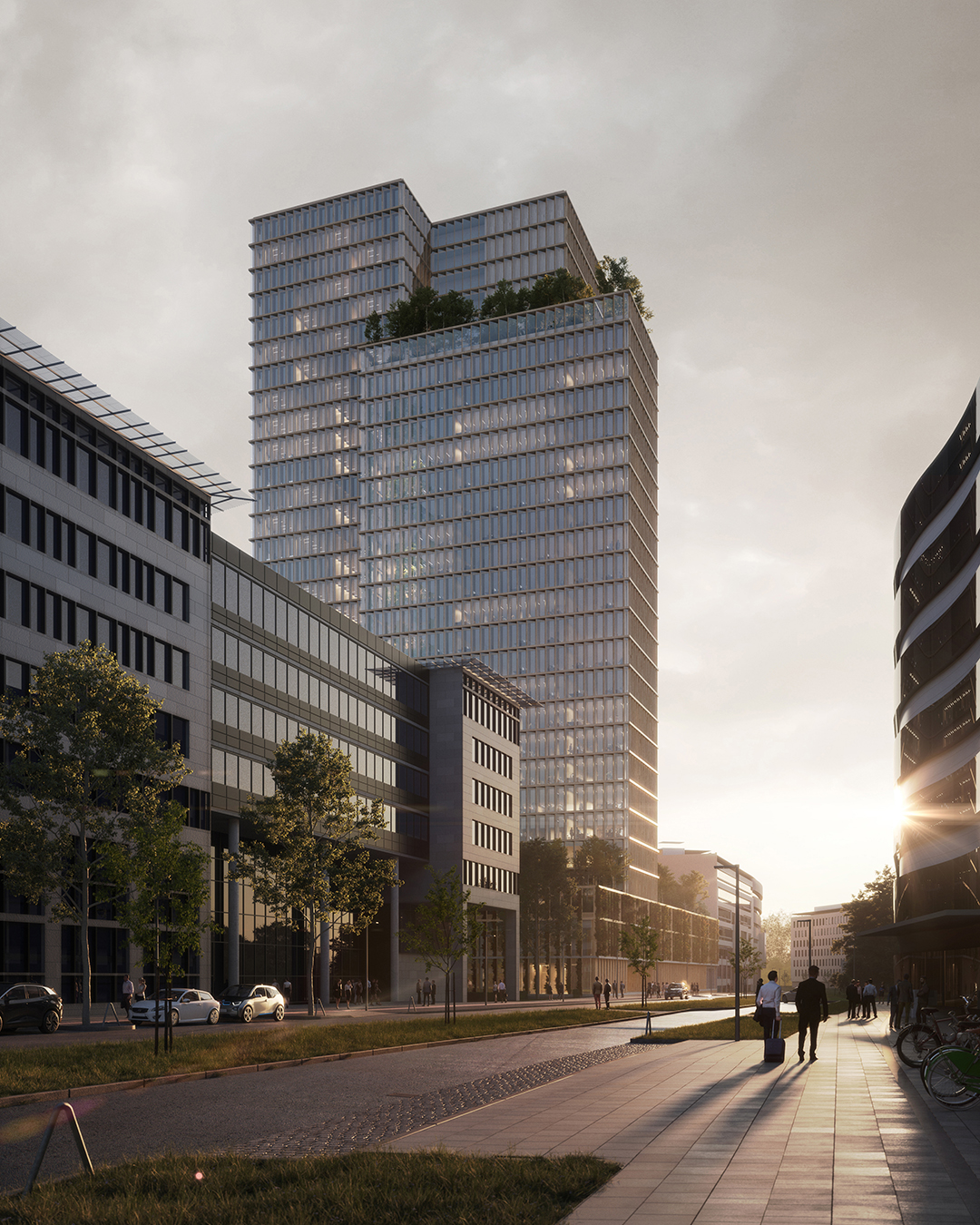 © Rendering bloomimages
TVG Düsseldorf © Rendering bloomimages
---