Allee der Kosmonauten
HOWOGE intends to establish an exemplary concept for the new construction of integrated secondary schools and grammar schools by realizing the project for the site "Allee der Kosmonauten" in the district Lichtenberg, Berlin.
The building consists of 6 building components and is designed as reinforced concrete frame construction. In the centre of the school building there is a two-storeyed sports hall. The 5 approximately identical compartment fingers are positioned around this central building. The administrative area, which approaches the height of the sports hall in several levels, is situated between components 1 and 5 in the north. The height of the sports hall approximately corresponds to the height of two compartment floors. In this way the building is shaped in four-storeyed compartment fingers and a two-storeyed central sports hall. There are big open areas on the ground floor where the building is mounted on free-standing supports. Furthermore, part of the school building has a basement, which offers space for technical and storage rooms.
Currently the building shell is being completed. By means of extensive application of reinforced concrete prefabricated and semi-finished parts the construction time could be considerably reduced.
Location. Allee der Kosmonauten 22, 10315 Berlin, Germany
Client. Howoge Wohnungsbaugesellschaft mbH
Architecture. PPAG architects
Service in ARGE with PPAG. Design-build, structural design, tender, site supervision incl. technical construction supervision, light immission expertise, building physics
Beteiligte CCs. CC Project Management & General Consultant Buildings, CC Structural Design Buildings, CC Tender Procedure & Cost Determination, CC Project Management Infrastructure, CC Acoustics, Dynamics, Building Physics, Measurement & Instrumentation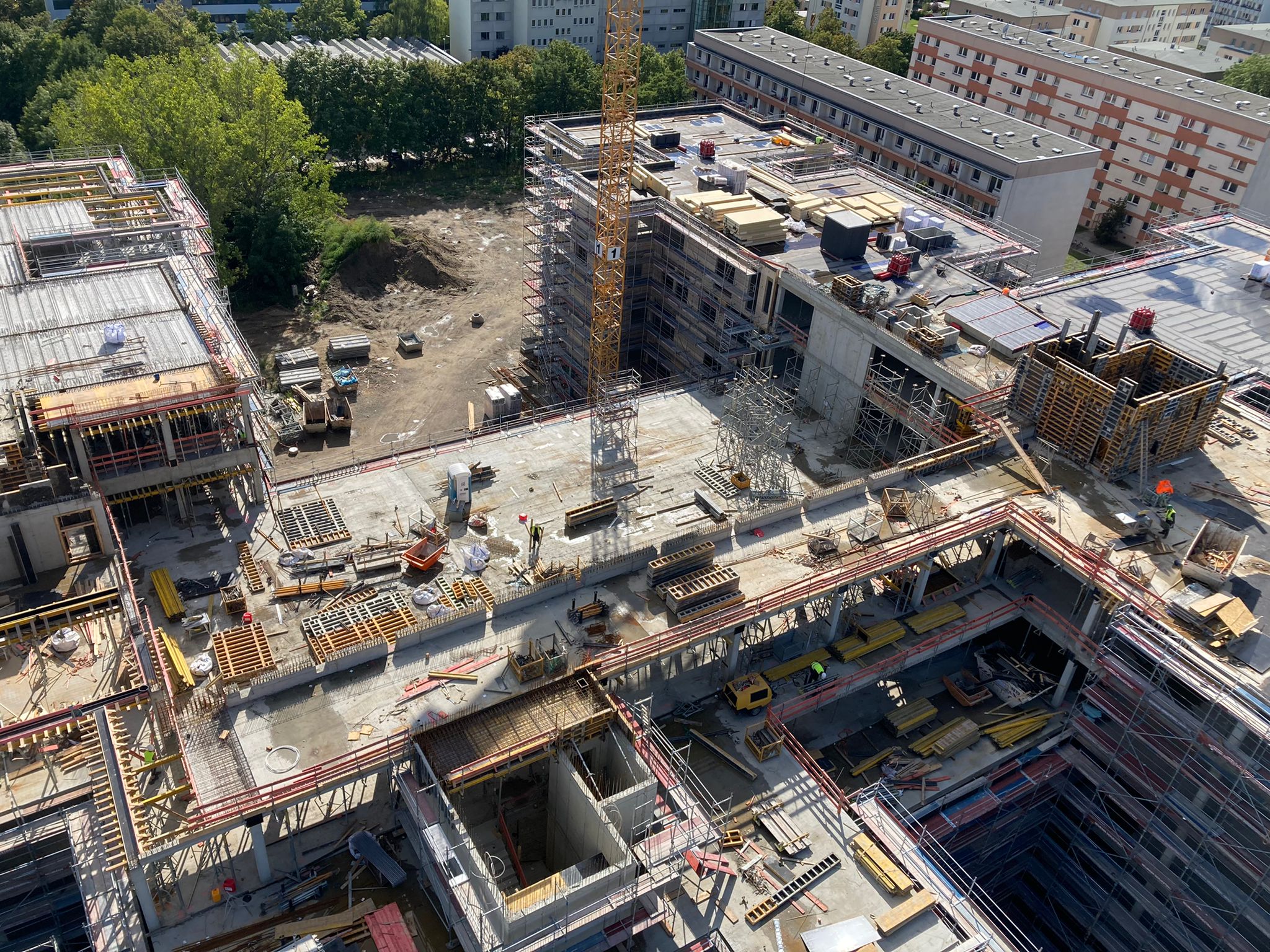 ---